Your own Web department...when you need us.
Our small-but-powerful team turns your investment in web development and custom software into big results for your business. From usability to analytics, design to development, Adesys delivers.
---
---
Website Design & Development
Schedule
When we estimate a project, we provide our clients with a general timeline of certain segments in the development process. This timeline is useful internally to keep our web team on track throughout the project as well as to keep our clients well informed of the progress that our web team is making on the project.
Flexibility
It is a fact of web design and development that every project will encounter change – likely before the project is even delivered. New ideas arise and new information becomes available. Rather than let this type of change be disruptive to a project, our development process is designed to allow for flexibility to accommodate for change.
Communication
Communication is fluid and in today's world can come from a dizzying array of sources which is why it's our policy that all projects are required to use an online collaborative communication tool to ensure effective and efficient communication and documentation throughout the duration of your project.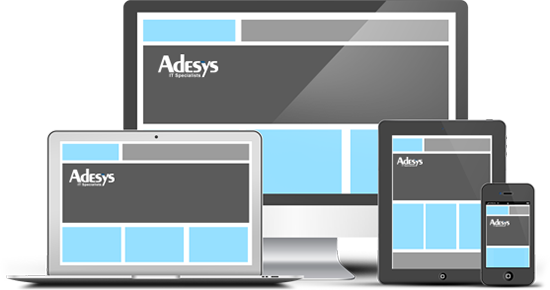 ---
Custom Software Development
Work smarter, not harder with custom designed software to fit your business needs. There is no need to feel limited to existing software anymore when Adesys can tailor-make applications, content management systems, tools, and more for your business needs.
Website & Email Hosting Services
Adesys offers customized website and email hosting solutions for your business with 24/7 support. Various website hosting plans are available to fit your needs. Our Hosted Exchange email solutions provide superior performance and security over old POP email services.
Domain Names & SSL Certificates
Your domain name – it's how the online world finds you, and Adesys understands the importance of securing a name and ensuring that your domain never gets into the wrong hands. We also offer SSL Certificates to protect user data and guard against identify theft so your customers can shop with confidence knowing that they are protected.